Discover more from Sticky Bits by Lauren Yoshiko
News and Analysis for Creative Cannabis Entrepreneurs
Over 6,000 subscribers
Altered States
The expanding footprints of multi-state brands.
The Broccoli Report 
Monday, October 26
Time to read: 5 minutes, 2 seconds. 1,007 words.
Good morning, supporters of independent media—here's a special thank you to you personally for being willing to help us make this report happen. Now, let's get to the good stuff: tales of established brands making moves into medical-only states, digging into the growing cannabis markets in Oklahoma and Ohio, and eclectic community makers in Michigan and Illinois, not to mention a fresh batch of one-hitters.
---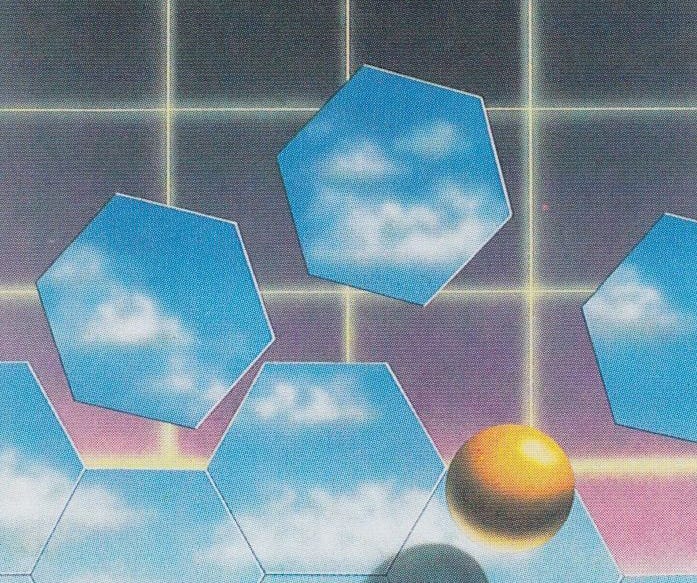 Altered States: Learning from expanding footprints of multi-state brands.
As soon as California's adult-use market commenced, it felt like any cannabis brand with moderate visions of grandeur set their sights on the Golden State. The sheer number of cannabis consumers in-state, plus the largest tourist flow into any legal state so far—if you could make it in California, you wouldn't even need to launch elsewhere. But the same licensing backlog and market saturation issues that every other state has faced happened faster and harder in California, resulting in a hyper-competitive and sometimes hostile market. Colorado edibles brand 1906 is one of an increasing number of companies ignoring coastal allure and opting to head the opposite direction. Last month, they announced their launch in Oklahoma's medical market, pointing out in the press release that the state's two-year-old medical market is one of the fastest-growing cannabis markets, period, in the United States. 
Through June, Oklahomans spent more than $300 million on cannabis—which, as of that date, exceeded the revenues of the adult-use markets in Illinois and Massachusetts. Since opening up a medical use market in 2018, Oklahoma has seen one in 10 adults receive a medical card. (Key detail: Oklahoma's medical marijuana program essentially does not require medical conditions to get a card.) Last week, OR hemp and cannabis brand Ladies of Paradise announced their plans to expand Lady Jays pre-rolls to the state.
Kiva Confections, a California-based edible company with 100+ employees, made a name for itself in its home state. Their products are stocked from Humboldt to San Diego; they've got a blue check on Instagram—so what's next? They just announced their plans to expand into Ohio's medical market, where sales have already exceeded $120 million so far this year. 
The interesting thing here is that these are established, successful adult-use companies choosing to enter medical-only markets. In theory, when you look at the chronological progression of legalization, that's backwards, right? Or is this a red flag signaling serious problems in newly legalized markets? It reflects an imbalance of costs versus reward in adult-use cannabis programs, and state legislators could probably learn a lot by looking into why their state's brands are showing up on shelves in a more profitable medical market across the country.
As the medical and adult-use businesses find their rhythms, creatives like Chicago-based Cae Jones (@junglecae) are making space to celebrate the plant, the people who love it, and the way it builds a community of like-minded people. Jones, a.k.a. "The Potanist," is a licensed medical budtender, musician, and plant papi who makes affordable house calls, doling out medical marijuana guidance and plant care tips for whatever you're growing.
Chicago is also home to High Eaters, a "not-so-secret society" that brings people together to explore the crossroads of cannabis, food, and art. Before the pandemic, High Eaters—founded by photographer Paul Octavious—threw events like a clay workshop with infused munchies and an all-black dress code, and "Figures in Smoke," a live drawing workshop featuring a perfectly oversized lemon hosted in an old charcoal factory. The operation has been quiet over the past few months, but not silent. Can't imagine that kind of creativity can stay dormant for too long.
In Detroit, the cannabis-friendly Copper House bed and breakfast got imaginative with their spacious backyard over the summer. They regularly hold space for Detroit's queer art community and body empowerment events, and now they host small business team meetings and cannabis-centric "micro-weddings," too.  
It's safe to say that the myth that cannabis-consuming populations are limited to the coastal U.S. has been sufficiently busted—no region owns weed. We're excited to keep sharing stories from every direction, all the better to understand all the ways cannabis makes space for art, community, and progress.
---
One-hitters: Cannabis news at a glance
Here's to as chill a week as possible, 
Lauren Yoshiko