Discover more from Sticky Bits by Lauren Yoshiko
News and Analysis for Creative Cannabis Entrepreneurs
Over 6,000 subscribers
Event Recap: Luxury Meets Cannabis  
Insights from the CBD-focused event.
The Broccoli Report 
September 25, 2020
Time to read: 6 minutes, 15 seconds. 1253 words. 
Event Recap and Key Insights: Luxury Meets Cannabis Conference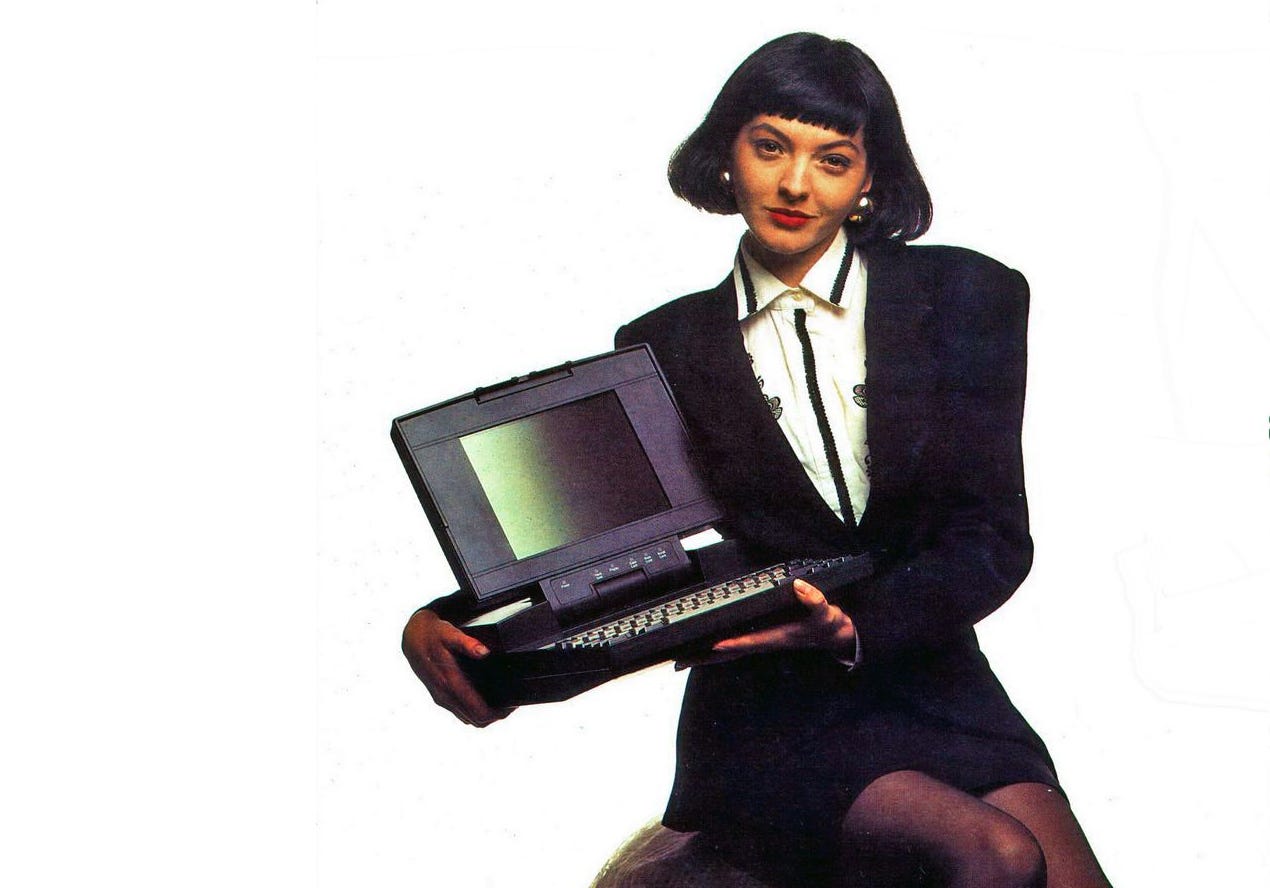 Above: Digital conference vibes.
Exciting news—weed events are back! They're just completely different now.
If anything, the cannabis industry has sped up during COVID. We need events and conferences to stay up to date, and it's good to see some industry gatherings adapting to an online experience to keep people connected. But it's hard to deny that the most valuable networking moments often happen over a joint in the parking lot with a fellow attendee, and that IRL magic is very hard to create online. 
We attended the 3rd annual Luxury Meets Cannabis Conference, a business-to-business event connecting "retailers, media, and investors to leading luxury brands and visionaries in the CBD, hemp, and cannabis space." This year's edition consisted of various video panels discussing industry trends and advancements, almost exclusively (and a bit disappointingly) in the CBD wellness and beauty space. We're still wondering exactly what "luxury cannabis" means, because it has to be more than $100 CBD face oils. Where was the fashion representation? Upscale smoking accessories? Where was the perspective of a licensed dispensary, or brands who actually touch THC? 
Despite this somewhat narrow focus, we enjoyed seeing a general emphasis on issues like the future of diversity in cannabis leadership, and the shifts in investor and consumer culture it will take to achieve it.
---
Here are our key insights from the event:
Brand transparency and consumer education were big themes throughout the two-day conference.

Bobbi Brown was a keynote speaker, leading the "Beauty From The Inside Out" panel, where she talked about her new wellness supplement brand Evolution_18 and the shift in how beauty consumers shop in 2020. 
She said: 
"They don't want all the marketing crap that we previously lived on. They want to know what they're buying, and they want to know that they're getting their money's worth."

Numerous founders talked about the heightened responsibility on brands right now. It's up to founders to do the research; provide transparency; protect their intellectual property; source ingredients responsibly; educate consumers on the science, etc. 
During a panel on the "Future of Formulation," Stephanie Pascarella—founder of family-focused wellness brand, Wash With Water—said: 
"There are important questions that are simply not able to be asked or answered on a website. Those of us on the CBD side, it's critical we all take responsibility for educating our customers. We have a long way to go before people really understand it. Facebook Lives, IG lives, in-person when possible—you can continue that engagement still."
---
Beauty supplements may rule the beauty space in 2021. Bobbi Brown's new supplement brand is her first mass-market foray (it will be available in places like Target and Walmart). Frigg, the new skin and hair care brand founded by Papa & Barkley veteran Kimberly Dillon, featured a CBD tea in their inaugural product launch in July. 
Dillon explains: 
"We talk about the mind-body connection but not the mind-beauty connection and how your state of mind affects how you look. Bringing down your stress is the first step to soothing your skin, so we start with a fast-acting tea."
---
Companies and investors are throwing money away if they aren't speaking to communities of color. The value of diverse representation regarding recruiting, investing, and brand messaging to consumers came up a lot during this conference. That much can be expected of any event in the cannabis space right now. What stood out was the no-excuses, solution-oriented way it was discussed across the board. Don't think soothing wellness and social justice can intermingle? The "Business, Beauty, Blackness" panel with the team behind Brown Girl Jane proved that social impact plus quality products is not only possible; it's a winning combination. 
During a panel on "Investing in (and Scaling) Diverse/BIPOC-led Brands and Their Founders," Lorine Pendleton (partner at the Rising America Fund) pointed out: 
"Look at Verzuz. It nearly broke IG. But I was like, 'Why are they on here? They don't need IG. They should start their own platform.' The Black community has the cultural caché. We are the tastemakers. You're missing the boat if you aren't speaking to the Black audience."
Moderator Natalie Papillon of the Equity Org acknowledged that many predominantly-white cannabis C-suites do understand the cultural competency, product innovation, and blind spot-coverage that BIPOC colleagues bring to the table. They just "can't seem to find them." 
To this, Pendleton replies: 
"If you aren't finding them, reevaluate where you're looking. If your personal and professional network is predominantly white, you are going to have a harder time finding the talent that's out there. You need to make contacts in BIPOC business networks, go where BIPOC founders go, and just expand your horizons. If you keep going to the same watering hole, you're going to get the same kind of water."
---
Minor cannabinoids like CBG and CBN are probably the next chapter of "luxury cannabis." Minor cannabinoids got brought up in nearly every product-centric panel. Gretchen Lidicker of Svn Space noted the connection between rare and luxury when discussing the additional challenges sourcing those isolated minor cannabinoids, prompting the question of whether the future of the CBD industry is an evolved identity closer to "the cannabinoid industry."

"CBG is the Rolls Royce of cannabinoids," said Alison Ragusa, co-founder of Lab to Beauty, on a CBG-focused panel with Nicole Brown, Chief Creative Officer of Open Book Extracts. "It's a powerhouse for moisture retention and cell turnover."

Brown shared her observations of CBC as potent pain reliever, internally and externally, THCV as energetic, metabolic support, and CBN as a great sedative. In a separate panel, Kate Miller of Miss Grass attested that the common factor between all her site's bestselling sleep-related products is CBN. Miller additionally pointed out that any progress in the minor cannabinoid space will directly relate to clinical trials and better research on the subject. Until then, the claims are purely anecdotal or based on in-house testing, which means there is likely a built-in bias to say that the ingredients work. 
---
This conference was hosted on the Hopin platform, which was honestly pretty cool. It was easier to click between "Sessions" and "Main Stage" than it is to run to multiple halls like when you're at a physical conference. There was a Networking tab with a Chat Roulette-style one-on-one speed-dating thing where you could randomly match with someone else wanting to network. The problem was if there were an even number of participants at any given point, someone was left out (me; I was left out). 
Note to conference organizers: time zones are your friend: Digital events are by nature international events, so time zones are vital literally anywhere times are noted. A virtual registration means no printed maps or schedules which is great as far as eliminating paper waste, but challenging when it comes to navigating the experience. Looking at a screen filled with seven faces, it's tricky flipping between tabs to check the schedule or the event homepage to double-check who is talking and where they work. There may be digital solutions for a more helpful welcome packet that wouldn't require mailing one out to every attendee prior to day one, but all know is that I missed the physical materials. 
---
After this, there are only two weeks left of free Friday dispatches (Monday's news roundup, however, will remain free for all). Want to continue receiving The Broccoli Report on Mondays and Fridays? Sign up for a paid plan (or upgrade your free one), and you'll continue receiving our deeper looks into events, interviews with leaders we admire, and more. Paid subscribers can expect more event coverage from us in the future, as well as further dives into the complicated notion of "luxury" cannabis.
For now, we're just appreciating the luxury of a rainy forecast in Portland to offer some relief from the wildfires.
Until next time,
Lauren Yoshiko