Discover more from Sticky Bits by Lauren Yoshiko
News and Analysis for Creative Cannabis Entrepreneurs
Over 6,000 subscribers
The Costs of Legalizing Weed
Vet before you vote.
The Broccoli Report 
Monday, October 19
Time to read: 6 minutes, 21 seconds. 1272 words.
Did you miss our Friday dispatch? We missed you too! Paid subscribers are able to read all of the posts in our archive. That includes last Friday's lengthy recap of the Cannabis Sustainability Symposium, and next Friday's no-bullshit Q&A with Juna's founder about they raised over $300k via a hybrid investor/crowdfunding platform. Subscribe to stay in the loop with every Broccoli Report newsletter, and thank you for the support! For those of you who are already signed up: thank you!
---
The Costs of Rushing to Legalize Weed:




Vet Before You Vote.
Eleven states have shown that a legal cannabis industry can exist without federal legalization. While the ongoing debate on federal legalization has yet to return to the Senate floor, four additional states are poised to legalize cannabis in the upcoming elections. With traditional revenue streams interrupted, the cannabis industry's financial strength in the time of COVID-19 is looking more and more attractive to states sitting on the legalization fence. But as this year's cultural shifts have shone a brighter light on who exactly is succeeding and owning shares of cannabis businesses, they've also highlighted the problem of where the industry's tax money is going. Spoiler alert: it's the police.
In a sort of dystopian circular logic, lawmakers are earmarking huge chunks of cannabis tax revenue to police funding to get conservative interests on board with legalization. Millions of cannabis tax dollars go to the institutions that inflicted most of the wrongs we're working so hard to amend.
Let's take a look at California. Prop 64, the initiative that successfully legalized cannabis in 2016, probably wouldn't have made it through the legislature without its promise to earmark 20% of cannabis tax revenue to "public safety." That commitment served as a "necessary and practical electoral strategy," argues this Forbes piece, in which writer Chris Roberts speaks with Hezekiah Allen. Allen is a former lobbyist for California cannabis growers who opposed Prop 19 to legalize cannabis back in 2010, largely due to the dangerously vague ballot initiative's risky loopholes. While Allen did not participate in lobbying for or against Prop 64, he acknowledged the tactical effectiveness of giving money to the cops. 
"It was one of the more difficult-to-swallow parts of the thing," recalled Allen of the large percentage earmarked to go towards law enforcement. "But it sure did get votes."
Measure 91, the law that legalized cannabis in Oregon, directed a whopping 35% of the state's cannabis tax revenue to law enforcement every year (15% to state police, 10% to city-based law enforcement, and 10% to county-based law enforcement). This summer's protests inspired Portland's City Council to approve an amendment in mid-June that cut $2.3 million in cannabis taxes allocated to the Portland police this year. During the online council meeting in June, Chloe Eudaly, commissioner of the Office of Community & Civic Life, spoke in support of the Portland Police Bureau budget cuts:
"Allocating money to the PPB violates the spirit of restorative investments, particularly when we so meagerly fund our social equity grants. This (amendment) will bring us to a total of $1 million annually for the social equity grants and allow us to do much deeper restorative justice work in the community that we previously just didn't have the funds for."
Note that this amendment only divests $2.3 million in weed taxes from the police budget—it doesn't say the police aren't getting some weed money this year. Nor does it change the law moving forward. It will take a lot of money, attention, and engaged participation from legislators to change Oregon's cannabis tax allocations in the long run. Does this mean Oregonians shouldn't have passed Measure 91, and instead waited to legalize cannabis under a stronger law? Perhaps. I know the cannabis community regrets that the law passed without more visible debates of these allocations beforehand. 
Massachusetts lawmakers also pushed through police funding reform in the wake of the summer's Black Lives Matter protests, but, much to social activists' dismay, reacted by committing more money from cannabis tax revenue to fund new police training programs. Mark Sheridan, a staff member at ACLU of Massachusetts, put the decision into powerful context with the following tweet: 
"Wild how reparations are perceived as unworkable when cartoonishly regressive redistribution like this is just written in without fanfare."
In other disturbing legalization news, Politico reported that Minnesota Democrats are calling out a newly formed political third party. According to the Democrats, this new party is primarily made up of Republican senators pretending to push cannabis legalization initiatives to siphon off Democrat voters. 
"If we end up not winning a majority, there's a very strong chance it would be because of these pot party candidates who end up siphoning votes away from the DFL," said Ken Martin, chair of the Democratic-Farmer-Labor Party. "It's really … despicable that the Republicans would resort to essentially cheating to win an election and keep the majority."
If we want to make the cannabis industry better, we must closely examine the laws that will bring it to life—as well as who is behind those laws and what interests they serve.
---
One-Hitters: Cannabis News at a Glance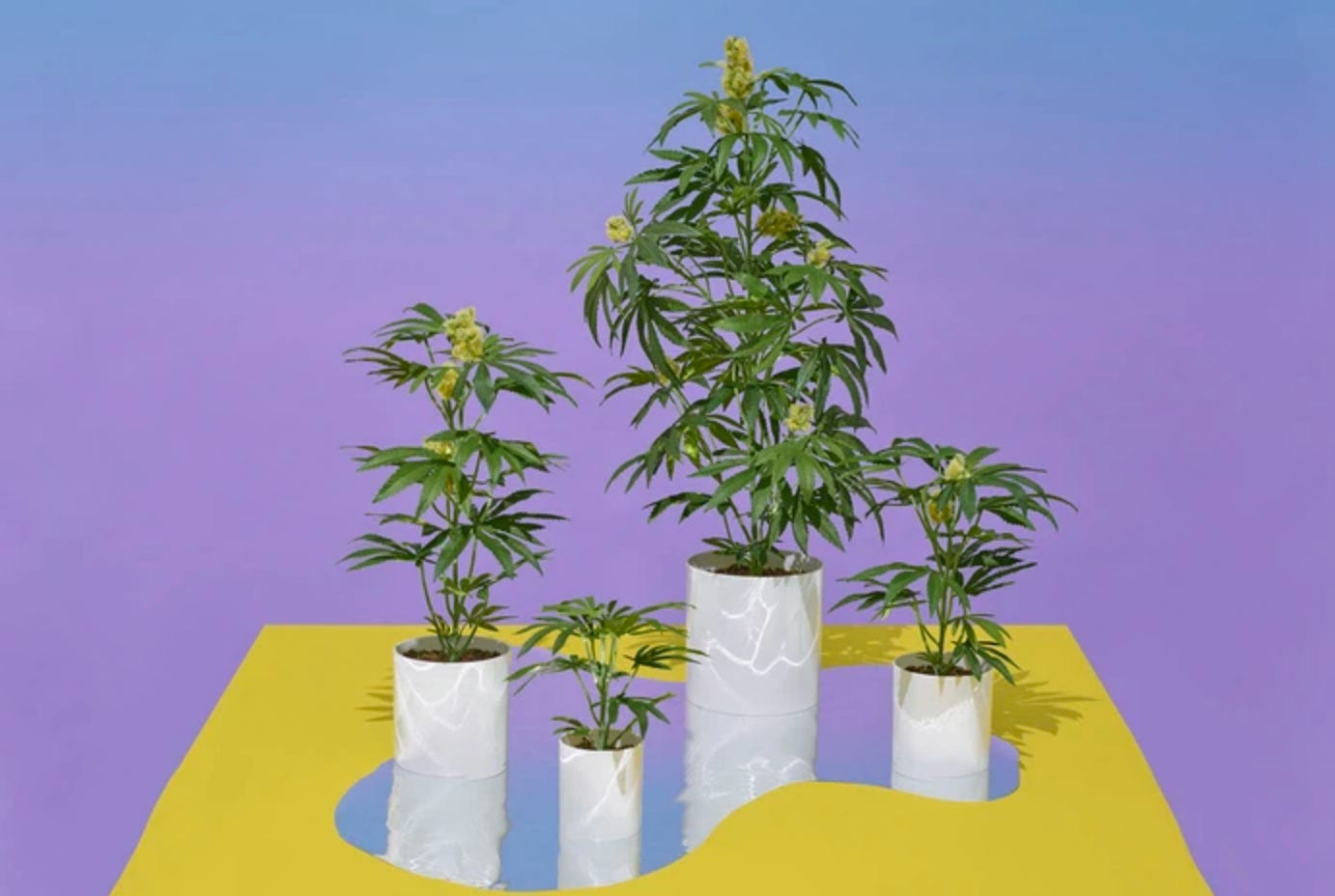 Photo by Nadav Benjamin, styling by General Qu for Pot Plant.
---
Thanks so much to everyone for reading this week! Feel free to forward to someone who might find this useful.
Until next time, 
Lauren Yoshiko