Discover more from Sticky Bits by Lauren Yoshiko
News and Analysis for Creative Cannabis Entrepreneurs
Over 6,000 subscribers
The Broccoli Report: September 14, 2020. 
Time to read: 6 minutes, 2 seconds. 1209 words. 
---
Welcome to The Broccoli Report!
While Broccoli illuminates the many facets of cannabis culture, and Broccoli Talk makes room for conversations between magazine issues, the Broccoli Report is a twice-weekly newsletter dedicated to the business of cannabis. 
Broccoli believes in the cannabis industry's potential to be more than "business as usual"—we unabashedly support the companies and creators committed to doing things the right way, from the activists holding equity programs accountable to small businesses putting ecological remediation before influencer contracts. We believe that it's not too late to disrupt the conventional model for a better way of doing business, and for that to happen, we all have to understand what is really going on. 
That's where this newsletter comes in: twice a week, we'll assemble a collection of cannabis news stories and share the ways we're thinking about them and why they matter. Updates on emerging trends, crackdowns, and shake-ups, plus shout-outs to up-and-comers, under-the-radar happenings, and other opportunities you oughta know.
This official Broccoli production is written by me, Lauren Yoshiko, from my resiny smoking corner in Portland, Oregon. I'm a journalist who's reported on the commerce and culture of cannabis since 2014, contributed to most issues of Broccoli, and now co-host the podcast Broccoli Talk. Studying the cannabis industry has made me a smarter consumer in general, gave me a better education in free markets and capitalist economy than college macro courses ever did, and, most importantly, revealed a life-affirming peek at the possibility of a world where business works differently. A world where women can own and operate as many businesses as men; where reporters and reviewers come from every kind of background; where news is honest and available; and thriving small businesses support an ethical, equitable, and profitable model too good for other industries to resist following.
A few details to know upfront:
Without any further ado, let's dive in. 
---
The Equity Puzzle
Why isn't the industry getting any more diverse?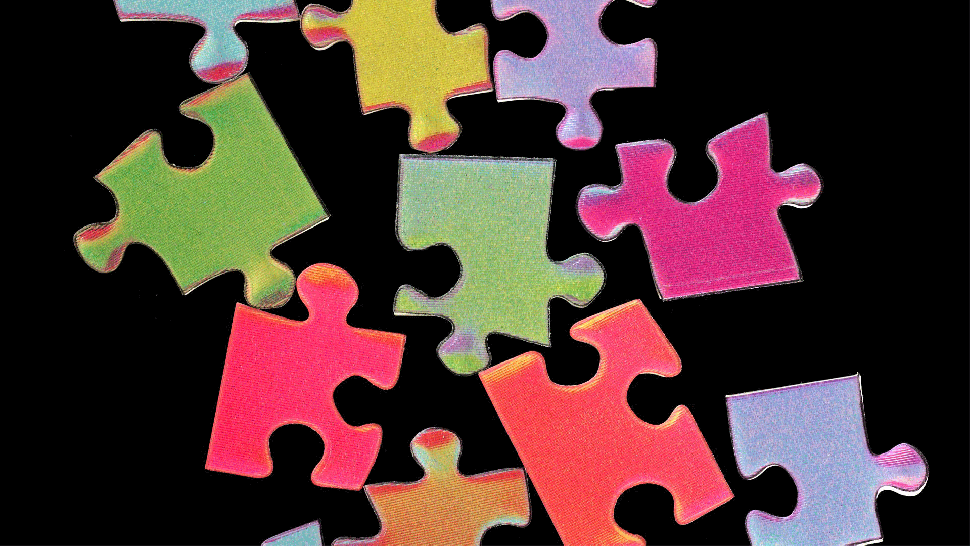 In Los Angeles, The Guardian reports that the social equity program designed to support Black entrepreneurs is benefitting white business owners. 
California set an exciting precedent with requirements for social equity programs built into the law that legalized cannabis. Unfortunately, Los Angeles' program doesn't seem to be working. The combination of the city's first-come, first-served application process, certain applicants getting early access, and lengthy bureaucratic delays is resulting in the majority of licenses ending up in the hands of white business owners. Of the 100 businesses currently on track to receive a license through the social equity program, only 20 appear to be Black-owned. 
Cat Packer, the woman tasked with implementing the program, is facing criticism, the LA Times reports, but she may have been given an impossible task. 
"I'm trying to be my truest self in ways that are going to be advantageous for the communities that I serve," she said. The concern is that "if I do something that's too radical, they're not letting any more young people in here, they're not letting any more queer people in here, they're not letting any more black people in here, and the women gotta watch out."
But Packer doesn't regret taking the job. "We have to be willing to take on the tough jobs," she said. "There's no substitute for the work. We can pontificate all we want. But someone has to do the work."
Some organizations are positioning themselves to fill the gaps between equity programs and the applicants they're intended to serve.
OUR DREAM launched a 13-week program called OUR ACADEMY to support BIPOC and LGBTQIA+ cannabis entrepreneurs where equity programs are letting them down. The nonprofit, volunteer-run program provides digital workshops and one-on-one mentor relationships with experts across the cannabis supply chain.
"We must create a community where social equity peers, allies, and community organizers can share their stories, resources, and strategies," explains Timeka Drew, a social equity licensee who co-founded OUR ACADEMY with Hilary L. Yu. "With this infrastructure, we can authentically empower disproportionately impacted communities, and ensure that the programs built to serve them can benefit from national collaboration while maintaining roots in impacted communities."
Want to go deeper on what equity really means? In Episode 022 of Broccoli Talk, I spoke with Natalie Papillion, founder of the Equity Organization. Papillion talked me through the complicated cocktail of social justice reform, criminal justice reform, and economic support that make up true equity in cannabis. Listen on your favorite podcast app, or here.  
---
One-hitters:


Cannabis news at a glance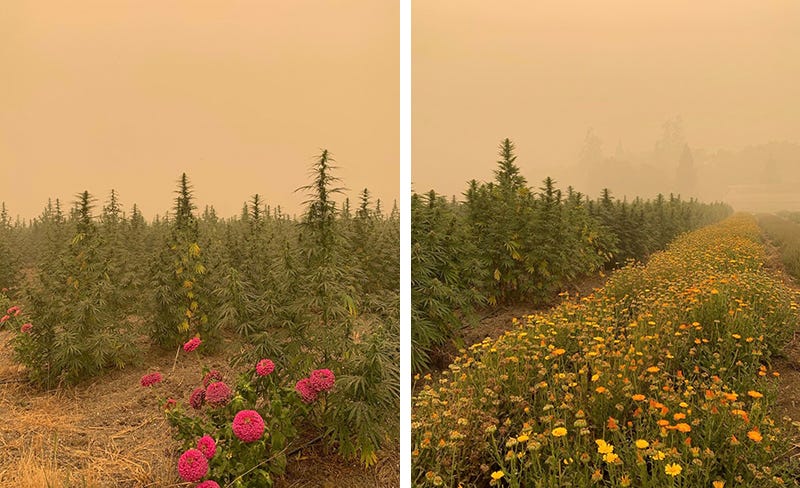 Above: Evacuation scenes from East Fork Cultivars in Oregon.
Stay tuned for Friday's newsletter, a Q&A with Barbari on their journey to getting an all-new cannabis category to market. Remember, after October 12, Fridays will be for paid subscribers only. Your subscriptions support our independent journalism. Sign up here anytime and share this letter with someone who will find it useful.

If subscriptions aren't your thing, but you'd like to leave a one-time tip to show your appreciation, use the button below.
Until next time, 
Lauren Yoshiko