Discover more from Sticky Bits by Lauren Yoshiko
News and Analysis for Creative Cannabis Entrepreneurs
Over 6,000 subscribers
Weed & Film: An Evolution
Good Weed on Screen Is Hard To Find
The Broccoli Report
Monday, November 2, 2020
Time to read: 5 minutes, 6 seconds. 1023 words.
Good morning, election week! I hope you're all hanging in there.
I've been putting my nervous energy into writing this full-moon ritual for Thrillist, recording the latest Broccoli Talk episode, and watching the new Aminé music video on repeat. (Spot the Finder magazine I edited on a coffee table!)
In light of the next 24 hours' events, today's newsletter provides a visually stimulating reprieve from election anxiety, plus the usual dimebag of one-hitters.
As always, thank you for your support and for making this report possible. Stay tuned for Friday's dispatch, an interview with Rebecca Grammer-Ybarra, founder of Homebody, whose business went through metoric growth while navigating the wave of support of Black-owned businesses during a summer of change.
Did you know that the Broccoli Report is on Instagram, too? Follow us for bonus visual content and previews relating to these newsletters.
---
Weed in Film: Good Weed on Screen Is Hard To Find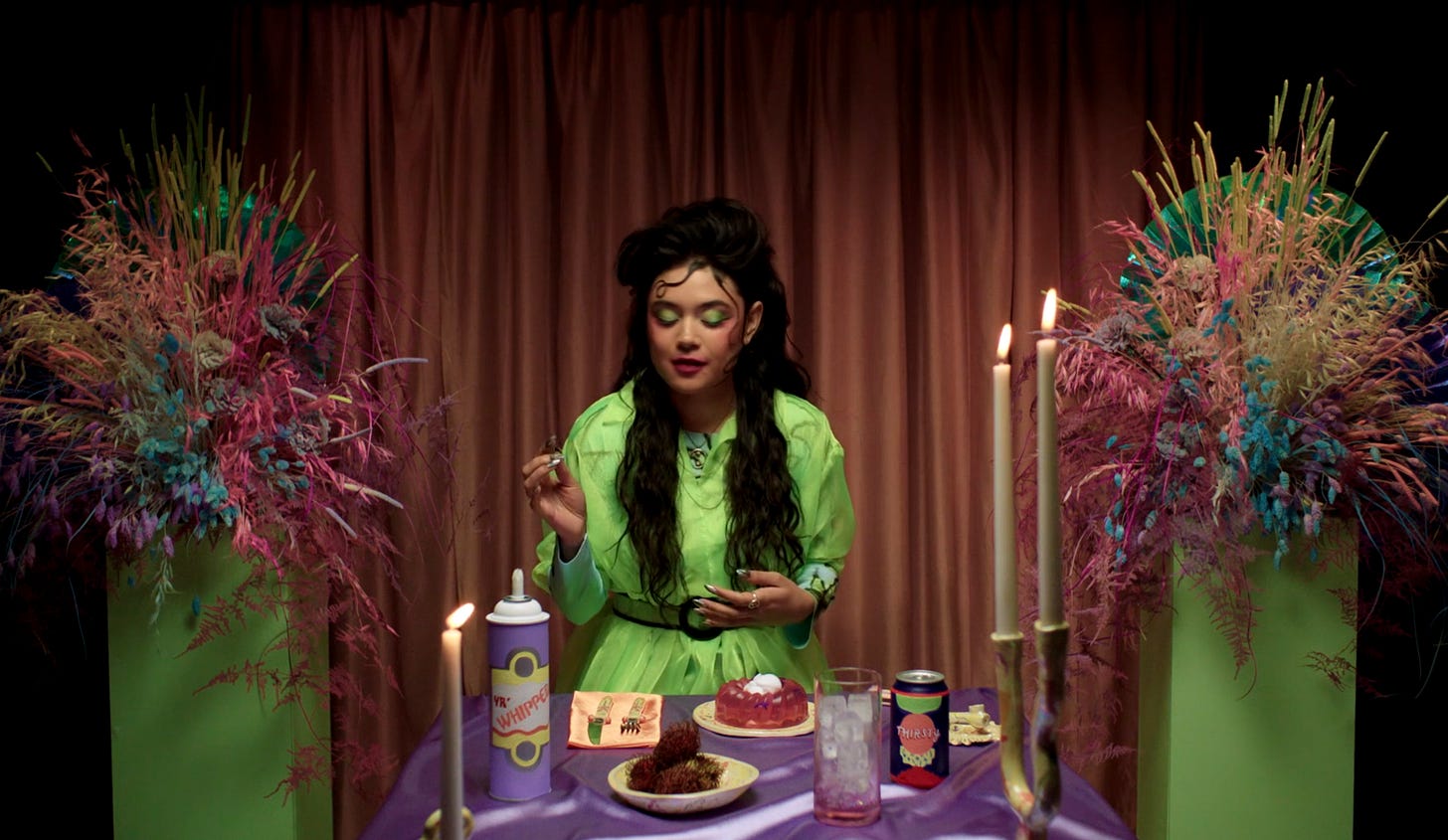 Above: still from It's Lit.
Although more TV shows and movies are prominently featuring cannabis, most of weed's on-screen representation has yet to transcend infused-cooking shows and stoner comedy descended from 1970s pot culture. Sure, we see modern characters whip out vape pens instead of joints, but those moments mostly remain punch lines, not nuanced elements of character and setting. There may be no tangent of cannabis culture more ripe with opportunity.
Fortunately, the next wave of indie creators is filling in the cannabis cinema void with short films and web series. We've gathered intriguing projects that have caught our attention, as well as a few recommendations for further cannabinoid-inspired viewing. So kick back and enjoy this unofficial Broccoli Report Film Fest (because you already voted, right?).
New web series Sirius Lee: The Problematic Time Transplant transports a bar-spitting quantum physicist from the 1980s to modern-day Oakland, California, where he has to get used to living with criminally high rent prices, working in legal weed, and "raising" a 45-year-old son. Created by and starring Theo Hollingsworth, the series earned Official Selection at Oakland's Drunken Film Fest and the Black X Film Fest. Get a taste via the AfroComicCon Film Festival here.
High Herstory is an upcoming web series created by Jenny Joslin, Kendall Watkins, and Annette Mia Flores that tells lesser-known stories of significant women in history through skits and reenactments by cannabis-consuming comedians. Since quarantine, they've launched an at-home version of their series with DIY tutorials that give historical context to the lessons in herbs.
Femme Flash Films premieres Main Absolves, an aesthetically stunning short film exploring the art and ceremony of truly letting go, whether that's mind-controlling a glass of water, a pre-dinner joint, or accepting the distant embrace of a contact high. Watch the full film here.
The Spliff Film Fest cancelled its 2020 events, but you can access their 2019 lineup of short films created by the stoned, for the stoned, here. Price is pay-what-you-can; all contributions are shared directly with the filmmakers.
It's Lit debuted last year (and screened at Broccoli's festival, In Bloom), but you catch something new with every viewing of Alberta Poon's sumptuous, sensory, edible-fueled short.
Whether you're interested in honing your joint-rolling skills or not, this tutorial by Earth to Her remains one of the most beautiful pieces of contemporary cannabis art, IMHO.
When it comes to full-length films, Woodshock is one of the few that successfully incorporates cannabis into a story with complicated themes in a creative way. Written and directed by Kate and Laura Mulleavy, co-founders of fashion brand Rodarte, it's a dark and dreamy ode to the redwood forests and the many roles mind-altering substances can play in our lives. Kirsten Dunst stars as a spacey medical dispensary employee caught up in a blurry—and eventually bloody—chain of events. The striking cinematography conveys her disoriented haze perfectly—especially a sequence where Dunst appears to levitate, weightless, (yes, in a gorgeous Rodarte nightgown), into the dense canopy of the old-growth forest. Although the Mulleavy sisters were frustrated by the response from critics too accustomed to direct, linear (read: masculine) styles of storytelling, I believe this artful, surreal piece will become a cult gem. You can watch it on Netflix.
---
One-Hitters: Cannabis News at a Glance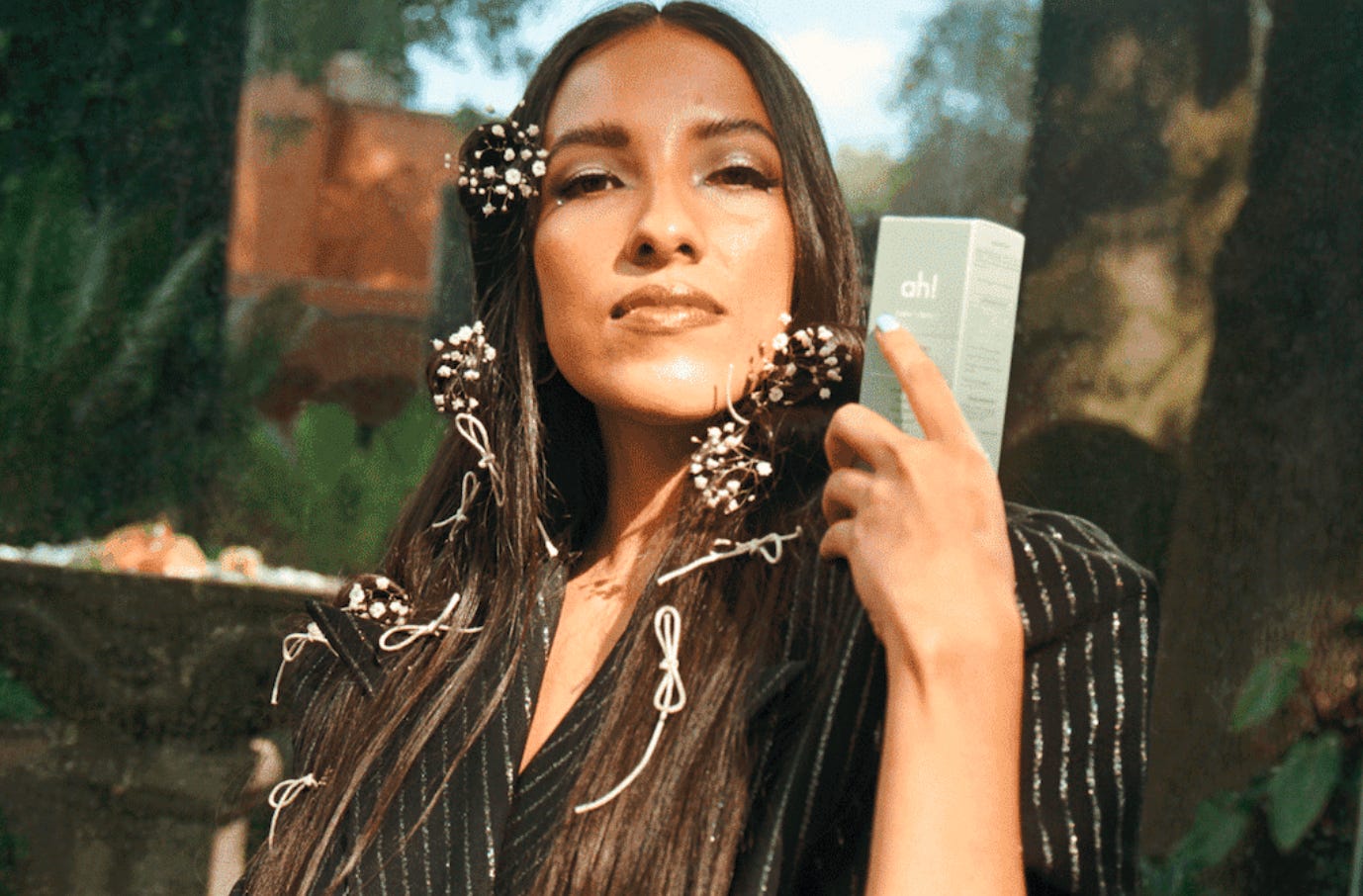 Above: XULA
---
See you on the other side,
Lauren