Discover more from Sticky Bits by Lauren Yoshiko
News and Analysis for Creative Cannabis Entrepreneurs
Over 6,000 subscribers
What's next for The Broccoli Report?
Friday's emails are going paid.
The Broccoli Report 
Monday, October 12
Time to read: 5 minutes, 32 seconds. 1107 words.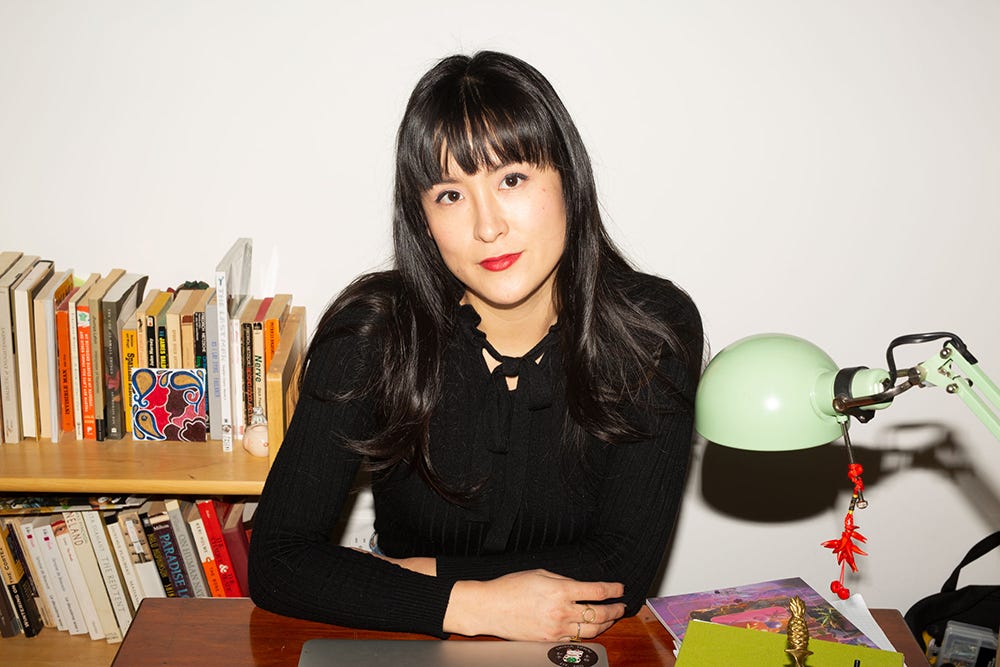 Above: It's me, your friendly neighborhood weed news dealer.
Hello!
I wanted to start this week's newsletter off by thanking you for signing up for The Broccoli Report. Since our September launch, we've brought you conversations with founders about the challenges of bringing a new product category to market, discussions on the fraught state of equity in the cannabis world, recaps of news items across the industry, including a look at the ongoing impacts of wildfires, and inside feedback from brand founders on making weed and non-weed brand collaborations work. Your interest, enthusiasm, and support (thank you, paying subscribers!) have made this all possible.
We didn't see an outlet providing insights tailored to our community of creative entrepreneurs in the cannabis space. So we made one ourselves. 
Not only is it an opportunity for us to highlight companies doing good work for the right reasons, it's also a way to get inspiration, motivation, and validation as cannabis professionals by reading about the experiences of our peers. Running a business is hard; running a business that touches a regulated market is even harder. The Broccoli Report is a place for us to share our resources to build the kind of industry that we want to see. It might be a smaller segment of the weed industry as a whole, but this community is an important one. 
And because we're talking business, we're going to be real with you about what it takes to keep  The Broccoli Report going: paying subscribers. By signing up for a paid subscription, you're directly supporting the Broccoli editorial team. We have so many stories we want to explore—but we can't make it happen without your support.
Starting today, we'll offer two tiers of access. Every Monday, we'll send out a free newsletter focused on industry news roundups. For $8 per month, or $80 per year, paying subscribers will get access to our second, subscriber-only newsletter. Sent every Friday, it features a rotating series of deeper subject-area dives, interviews, roundtables, trend analysis, event recaps, and more. Paying subscribers also have the ability to comment on each post, creating opportunities to connect with other cannabis professionals, and they can access the full (rapidly expanding) archive of The Broccoli Report.
---
What's so special about Friday's emails? Subscribers can expect:
No-bullshit Q&A's with industry leaders we admire. We're asking the questions that you won't see answered in a press release. Think of it like sitting down for a coffee (and maybe a joint) with a peer/role model. 
Subscribe to read upcoming interviews on how to crowdsource investors, how to keep up with explosive sales growth, and how to break into an international market. 
Event recaps, with key insights from industry conferences. Even with digital events, attending every can't-miss event is tricky, so we're here to make sure you don't miss out. (PS: got an event we should cover? Email us!) 
Subscribe to get insights from the Cannabis Sustainability Symposium (coming next week!). 
Roundtables with multiple voices weighing in on a topic or theme. There are so many unique perspectives in the industry, and reading multiple experiences can help shape decisions you make for your business. 
Subscribe for roundtable discussions on business horror stories (and their solutions), and the do's and don'ts of influencer partnerships, and how to get an editor's attention. 
Q&As with service providers that could be useful for your business. Think it might be time to outsource your fulfillment and shipping, or considering hiring a brand consultant? We're here to help you learn what you need to know before you invest the cash. 
Subscribe for upcoming Q&As on hiring social media managers and determining if you should work with a PR agency. 
Trend reports highlighting unfolding opportunities. We may not be full-blown psychics, but we've got a strong sense of emerging trends in the weed world, and we want to tell you about them. 
Subscribe for peeks into our weedy crystal ball, like an overview of the influx of CBD books in the publishing world. 
Community participation. Comment, connect, give us feedback—your perspectives will shape what The Broccoli Report becomes.
We think The Broccoli Report is the beginning of something special, but we can't do it without your support. Ready to help us build something better?
Thanks for hanging in there for this big Monday sales pitch (whew!). On to the news.
---
One-hitters: Cannabis news at a glance.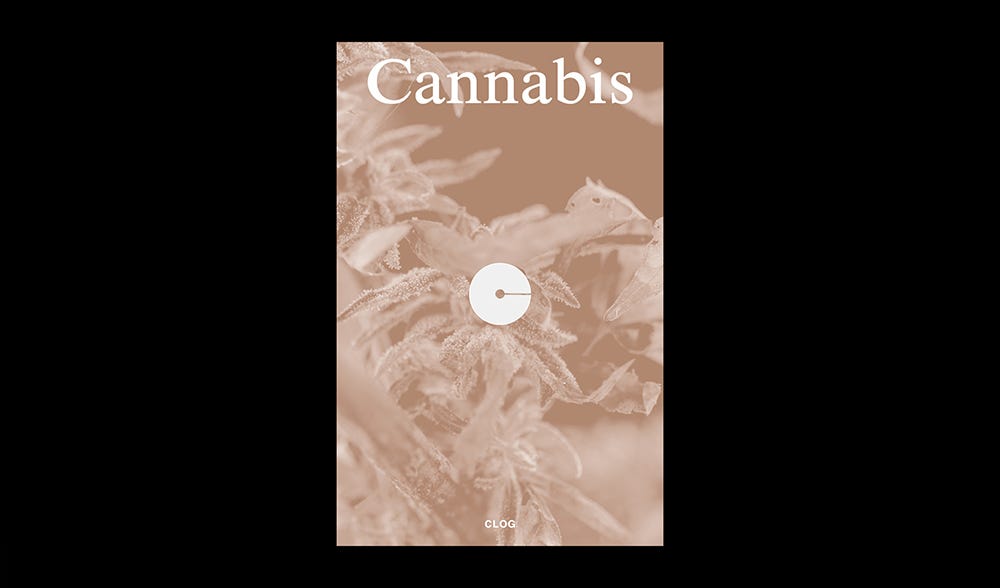 CLOG magazine released a cannabis edition of their beautiful print publication. (We're obsessed with the metallic ink details.) Issue 17 examines the origins of the modern cannabis industry, new delivery methods, pot politics, drug testing, and more.
Colorado Governor Jared Polis announced plans to pardon 2,732 low-level cannabis possession convictions through an executive order.
Big Beer has officially joined the cannabis game—but not with beer. Pabst Labs, a separate entity founded by a PBR ex-pat, was granted the rights to produce a THC beverage for the regulated market under the Pabst Blue Ribbon name. The idea is that PBR drinkers will reach for this non-alcoholic, carbonated THC-infused seltzer with the familiar blue ribbon insignia when they see it at a dispensary.
El Planteo launched, becoming first Spanish-language cannabis news site. Founded by writer and reporter Javier Hasse, the website reports on cannabis, psychedelics, gender, and ecology, with a financial and economic focus.
Nuleaf Project announced COVID-19 Relief Grants for underserved cannabis businesses. Up to $15,000 will be granted to qualifying businesses. The application deadline is October 18 at 11:59PM PDT. Apply here.
Nuleaf is also hosting a webinar for anyone preparing to or considering starting an ancillary cannabis business on Saturday, October 17.
As companies react to emerging mainstream trends centering lesser-know cannabinoids like CBG and CBN, the race to produce affordable synthetic versions is heating up. 
Read all about the first Latina-owned dispensary to open in San Francisco. As a mother and a survivor of domestic abuse and gang violence, Cindy De La Vega's story of making STIIIZY Union Square a reality is a moving demonstration of how cannabis can provide a path forward and opportunity for economic autonomy.
The Campaign for Cannabis Amnesty, an organization working towards amnesty for all Canadians burdened by past cannabis-related convictions, is hosting a virtual Town Hall on Racial Justice on October 15th at 3 p.m. E.S.T. The forum will discuss the way that racial justice is intimately tied with the development of cannabis laws and policies in Canada. Register here for free. 

You can learn more about the Campaign for Cannabis Amnesty and the challenges in Canada's cannabis scene by listening to my conversation with their Director of Research, Akwasi Owusu-Bempah, on Broccoli Talk (going live Tuesday, October 13). 
Talk soon,
Lauren Yoshiko